How do I send money to an external Bitcoin address?
First, you need to know the Bitcoin address of the person who you are sending your funds to. Cryptopay users can find their address written below the account title. Here is an example:
When you have the address, just follow these steps:
Go to Send money tab
Specify the address to make a transfer to
Specify the sum (mind the miner's fee that will be additionally charged) and optionally add a comment.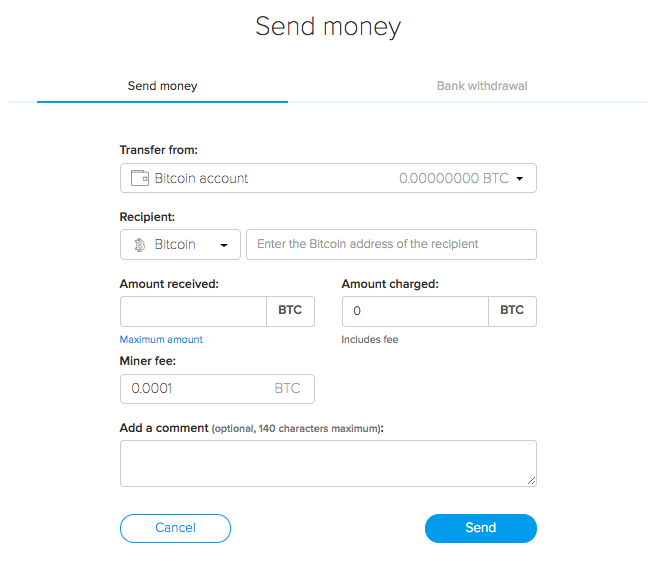 Your friend will receive these funds as soon as this transaction gets enough confirmations on the network.
A minimal withdrawal amount is 0.001 BTC.