How to send Ethers (Ethereum) to an external wallet.
Cryptopay makes sending Ether easy!
---
Please note: Ether will be sent from the contract address. Make sure that your external wallet supports deposits from the contract addresses!
The first thing you need to know when sending funds to an external Ethereum wallet is the ETH address of the receiver.
Once you know the address, press "Withdraw" near your Ethereum account: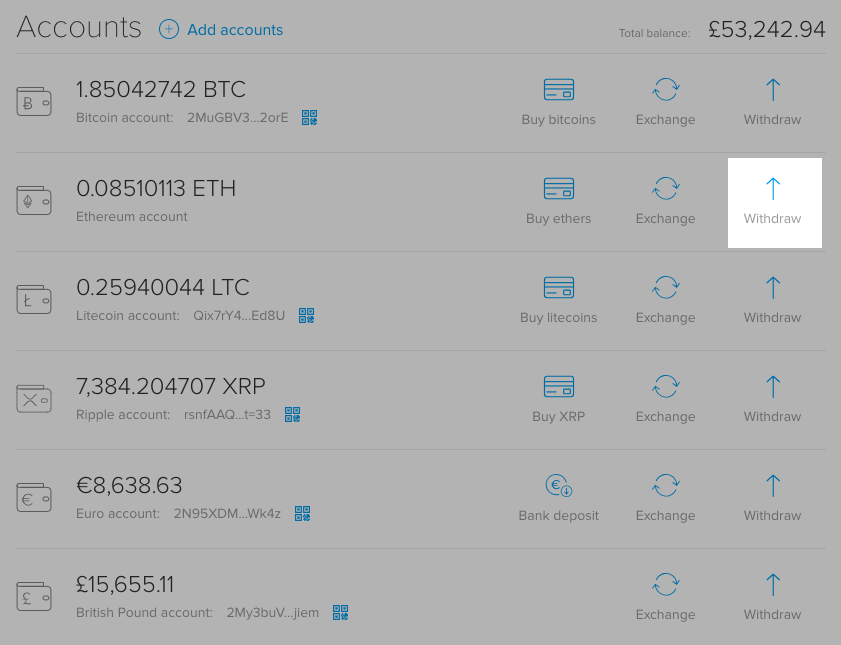 Then select "External crypto wallet" and in the pop-up window insert the ETH address and the amount you want to send.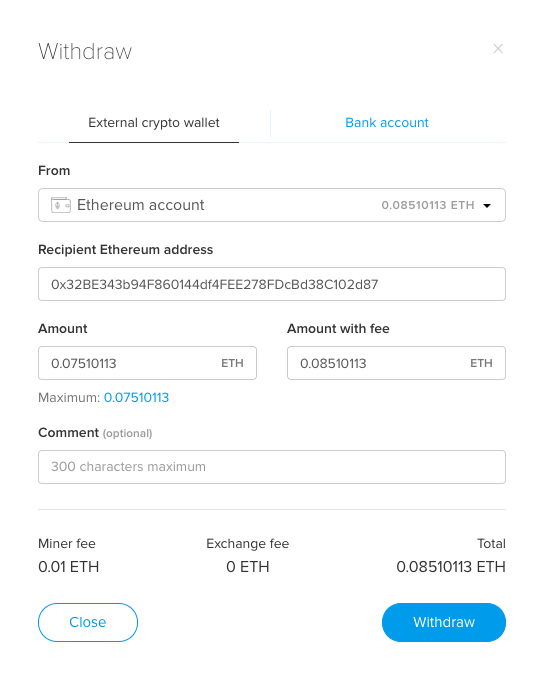 Please note: the minimum amount to send is 0.001 ETH.
Check if everything is ok, and press "Confirm"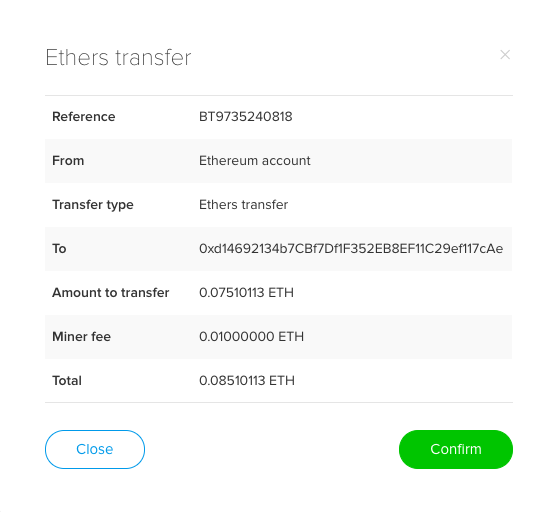 Done! Your transaction has been sent.