How do I buy bitcoins?
Cryptopay Bitcoin wallet provides an easy way to buy, store, and send bitcoins and other cryptocurrencies all over the world.

---
Cryptopay makes buying and selling bitcoins easy. There are two main options to buy bitcoins on Cryptopay: account purchase and with a bank card.
You can learn more about buying cryptocurrency with your bank card here. You can find the guide on how to make an account purchase below.
In order to buy bitcoins in our service, you need to make sure that you have enough funds in one of your Cryptopay accounts. So the first step is depositing funds into your Cryptopay account.
Once you have done that, you will be able to buy bitcoins in your account. Simply Log in and head to the "Accounts" tab of your Cryptopay account. There you'll see our simple and elegant currency exchange tool next to all of your accounts.
Use it to choose which currency to buy bitcoins (or any other supported cryptocurrency ) with, and then, provided you have sufficient funds, you will be able to buy bitcoins.
Once you've chosen the account you wish to use, enter the number of bitcoins you want to buy or the amount you want to spend to buy bitcoins. Please note: For such transactions, we charge a 1% conversion fee.
You can press the number next to the word "Maximum" to automatically calculate how many bitcoins you can buy with the funds in your chosen account (fees included).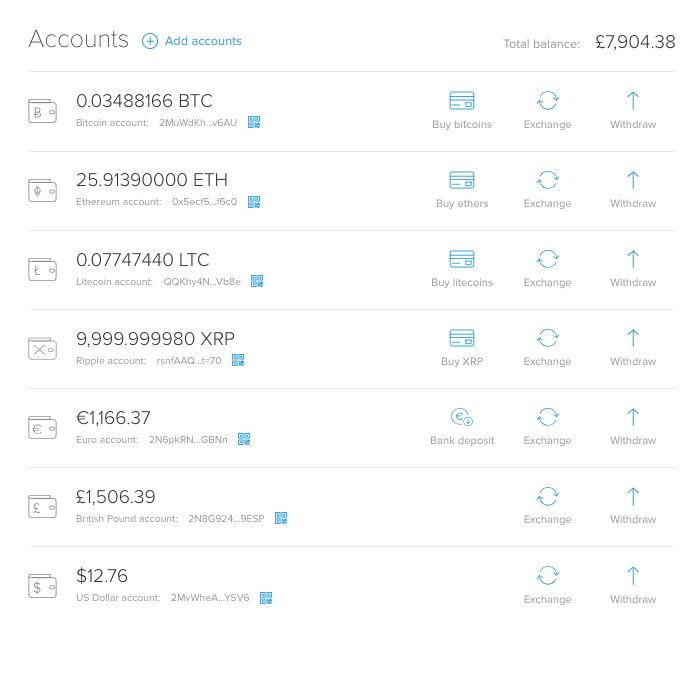 Once everything is filled in, press "Exchange". You'll see the information one more time to make sure everything is correct. Press "Confirm" to proceed.

All done!

If you have any further questions about the process, feel free to contact our support team.