How to sell cryptocurrency using a corporate account?
To sell BTC, LTC, ETH or XRP stored in your corporate account with Cryptopay, simply click the "Exchange" button next to a correspondent account.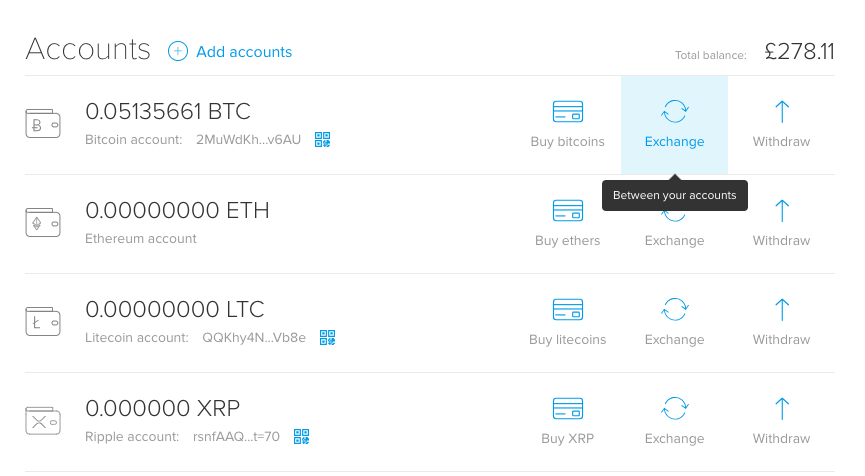 You will see our currency exchange tool. To sell your bitcoins, you will need to transfer them to your Euro, US Dollar, or British Pounds account.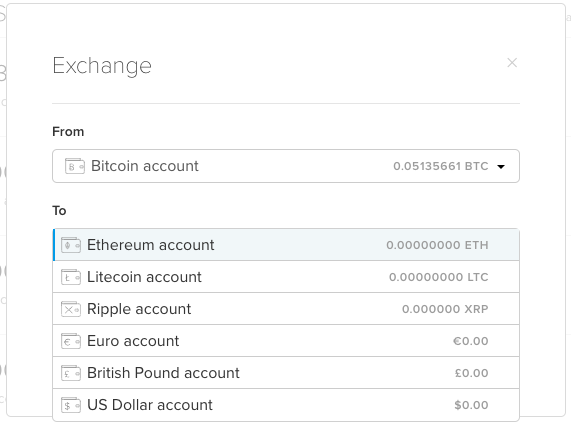 Please note, we charge a 1% conversion fee for such transactions.
You can also click the maximum number to convert all the bitcoins/litecoins/ethers/XRP in your account to the chosen Cryptopay account.
To complete the conversion, press "Exchange" and "Confirm".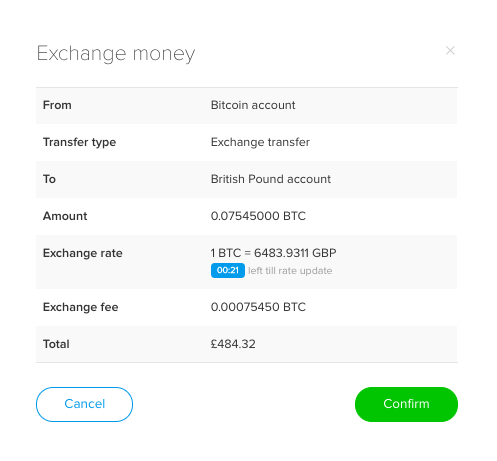 Once the funds are converted, you are able to withdraw them to your business bank account.
NB! You can withdraw your funds only to a business bank account within the SEPA zone. The fee for such type of withdrawals is 0.09 EUR. If you are withdrawing the funds that aren't in your Cryptopay Euro account, they will be converted to euros at 1% conversion fee using the current Cryptopay rate. More information about the bank transfer from the corporate account can be found in this article.
If you have any questions about the process, feel free to contact our support team via the live chat or by email support@cryptopay.me.