How do I get a Cryptopay card?
The Cryptopay card is a prepaid card linked to your Cryptopay Bitcoin wallet. You can order a USD, RUB or EUR (coming soon) debit card.
Important: currently we issue cards to the residents of the Russian Federation only.
To get a card, just click Order a card on the Accounts page


Choose a currency:


Fill in your personal information.

Please note: you need to fill in your information in Cyrillic letters only.

3. Check out your information and choose the payment method.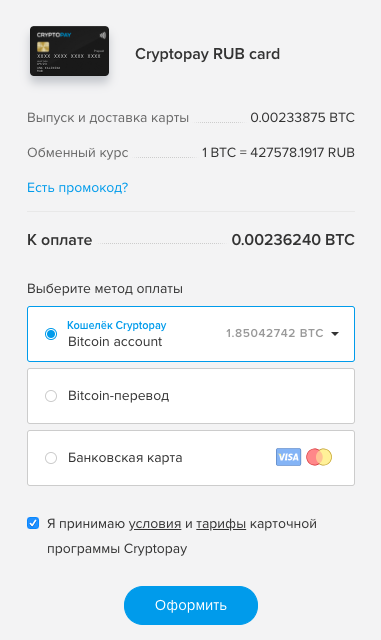 If you've chosen to pay using BTC transfer just send funds to the address you'll be given in the invoice. It looks like this.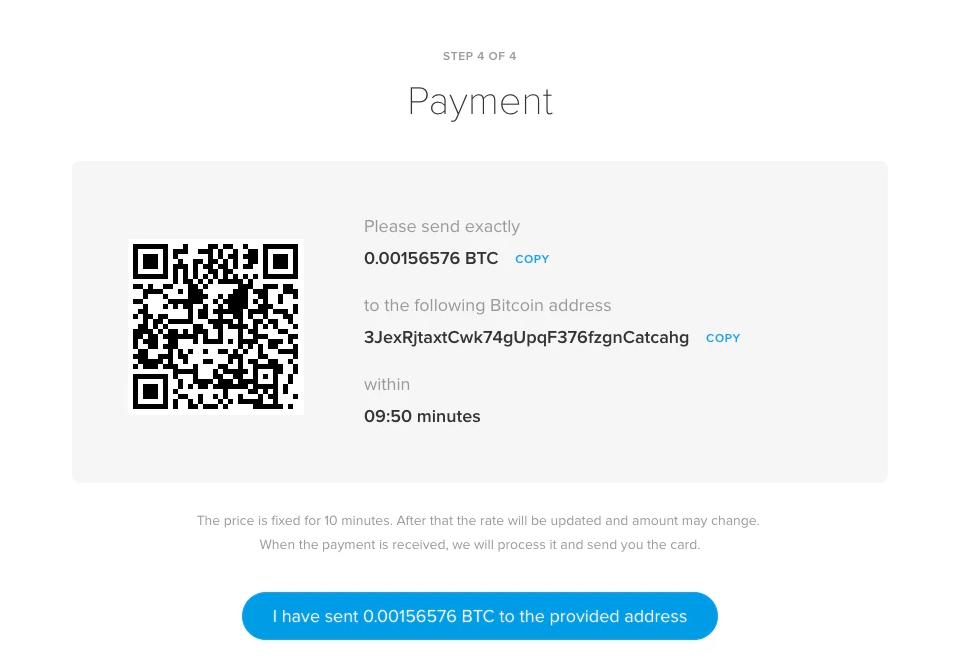 Please note: the invoice is only valid for a limited time (10 minutes max). You should pay as soon as possible after you order the card.
Once you pay you will see this message in your account.


Our card issuer will contact you shortly to arrange the delivery.