How to withdraw funds from Cryptopay to a business bank account?
You can withdraw euros to your business bank account within the SEPA zone. To do that:
Click "Withdraw" next to the account you would like to withdraw the funds from.

2. In a pop-up window, choose Bank account.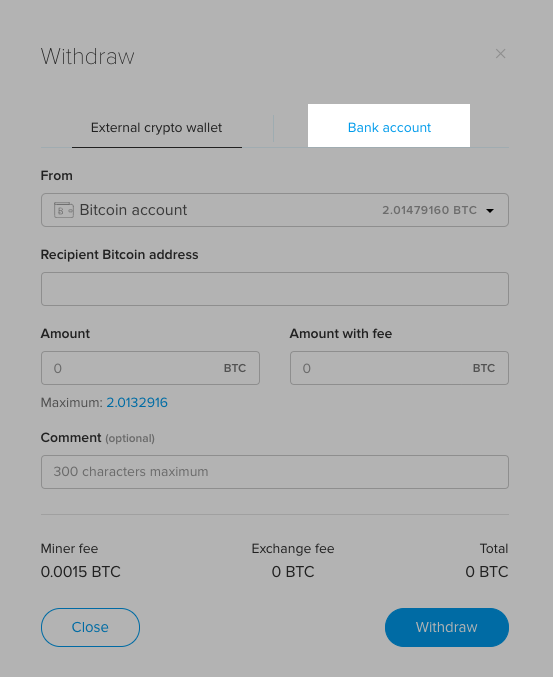 3. Choose your linked bank account and the amount you want to send and click "Withdraw".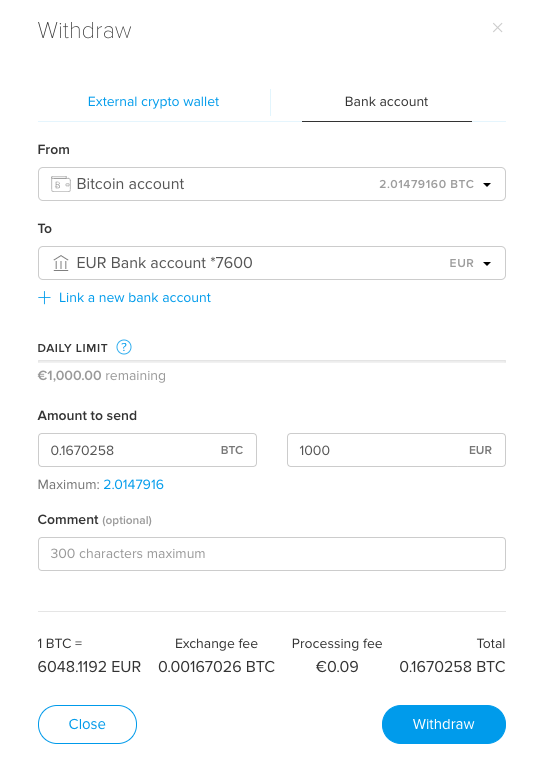 It takes 1-2 business days for bank withdrawals to be processed.
NB: You can withdraw funds only to a business bank account registered in your company's name.
The fee for the transfer is 0.09 EUR.
Please note: If you are withdrawing funds which aren't in your Euro account, they will be converted to EUR at 1% conversion fee using the current Cryptopay rate.