How do I get started with Cryptopay?
To start using Cryptopay's services, you need to register an account first.
You can do so by clicking Sign up button in the upper right corner; or, alternatively, leave your email in the field on the main page and click Sign up now.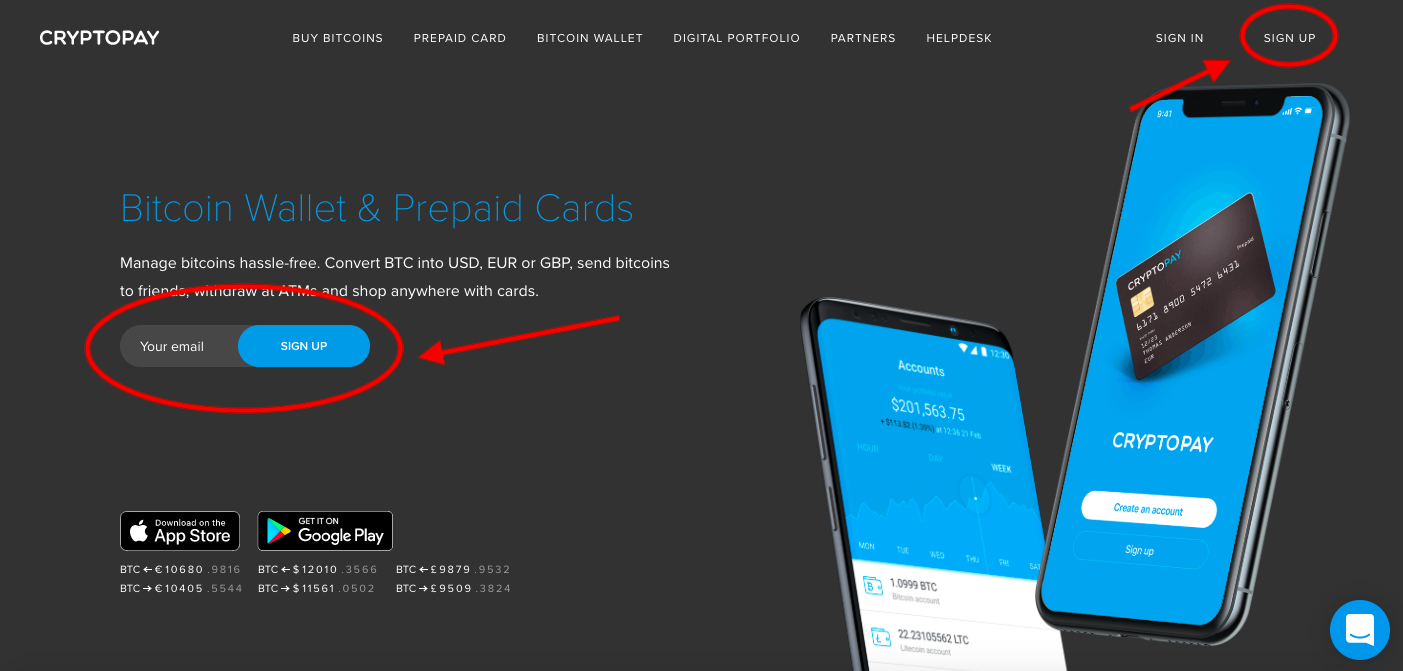 1. Enter your email address and create a password.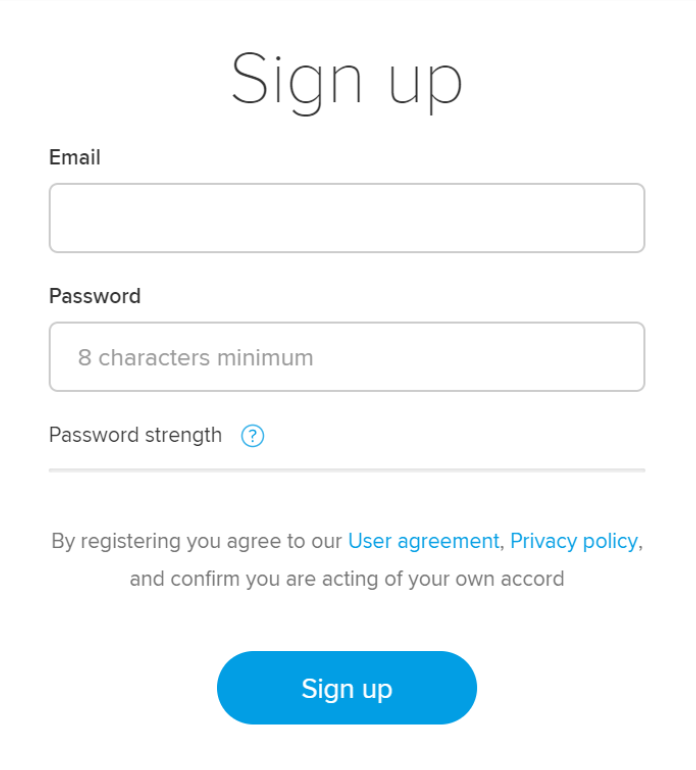 2. Go to your inbox and look for the verification email. If it's not there, you may want to check in the spam folder. Found it? Great, now click the blue button: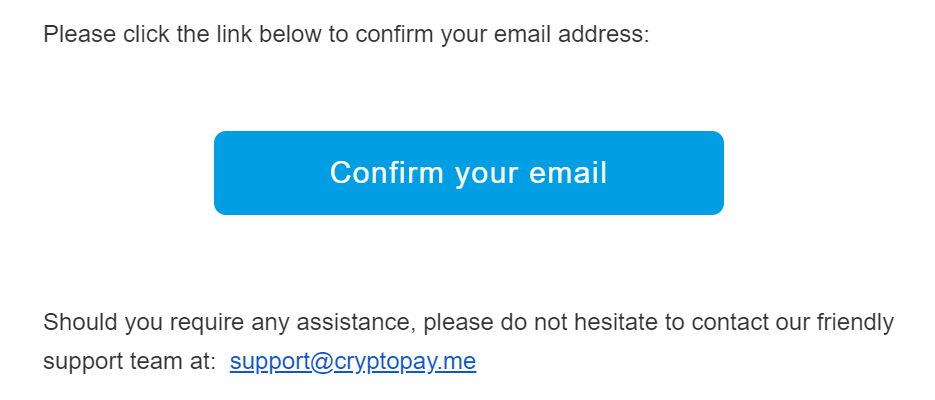 Now your account is confirmed.
Make sure you only create one account with us. Creating multiple accounts is strictly forbidden.
Only few steps left now! All you need to do now is get to Tier 1. It is your first step in Cryptopay verification process, and the required minimum to start using our services.