Can I send funds to my GBP bank account?
Although we only support SEPA bank transfers, you can link a GBP bank account. Here is how you can do that.
In order to link a bank account, you need to have a verification Tier 2 or higher with Cryptopay. Once you obtain Tier 2 or higher, go to the Accounts page and choose "Withdrawal" to the right of the account you would like to send money from.


Choose "Bank account":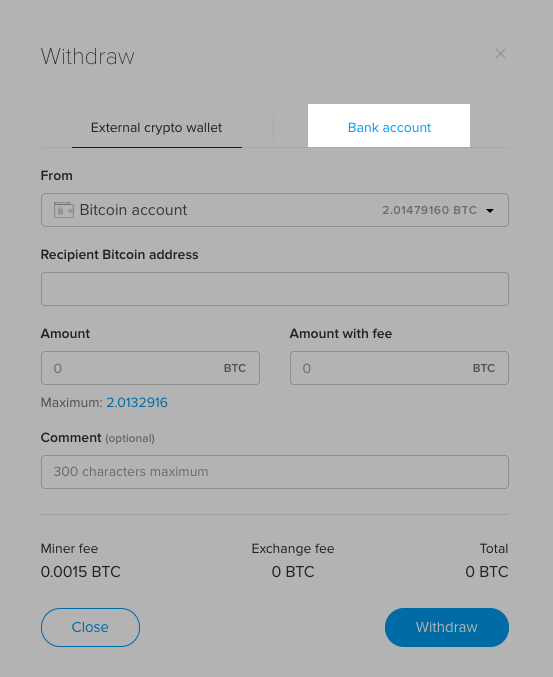 You'll see a pop-up with a form where you can enter your bank details: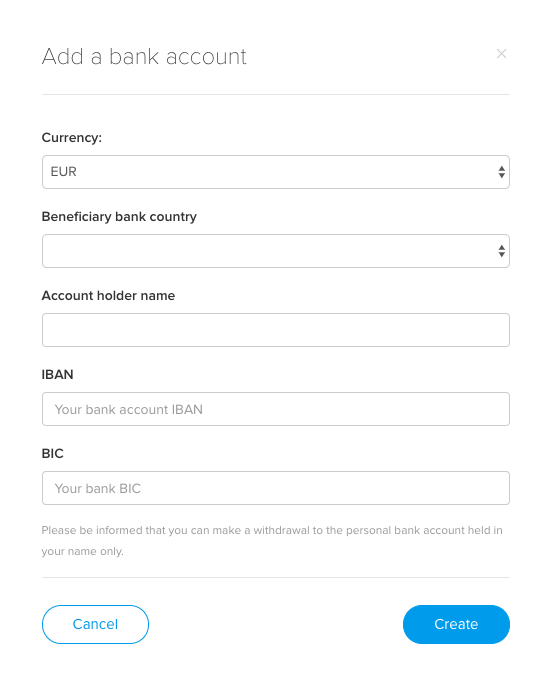 Most UK banks support SEPA payments, but you'll need an IBAN and a BIC instead of a Sort Code and an Account Number. You can usually find these details if you log into your Online Banking.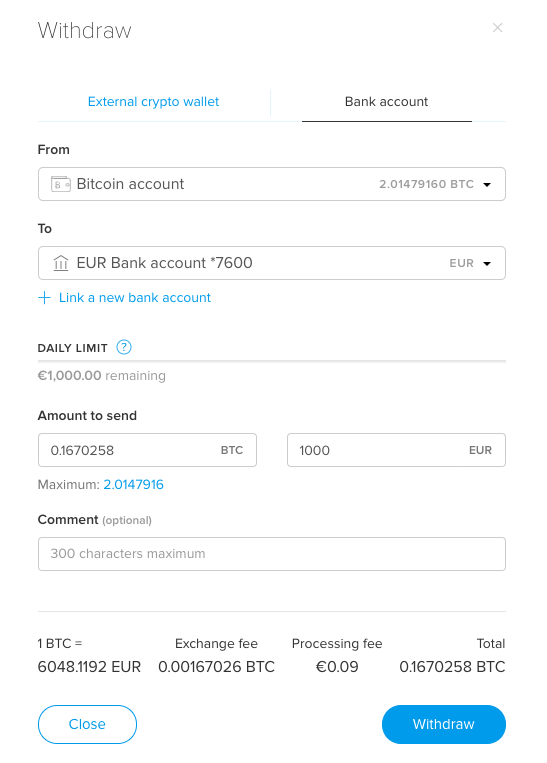 You can choose any account to send money from. The funds will be sent in EUR, and your bank will convert them according to its exchange rate. Keep in mind that they might charge you a conversion fee in this case.
You can also link the bank account in your Settings at any moment: