How to buy cryptocurrency using a corporate account?
You can buy Bitcoins, Litecoins, Ethers and XRP easily with funds from your Cryptopay wallet. To deposit funds to Cryptopay, you can make a SEPA bank transfer in euro using credentials that you get after clicking Bank deposit near your Euro account. More information on how to make a transfer from your business bank account to Cryptopay can be found in this article.
Once you have enough funds in your wallet, you will be able to buy cryptocurrency. To do that simply Log in and click Exchange.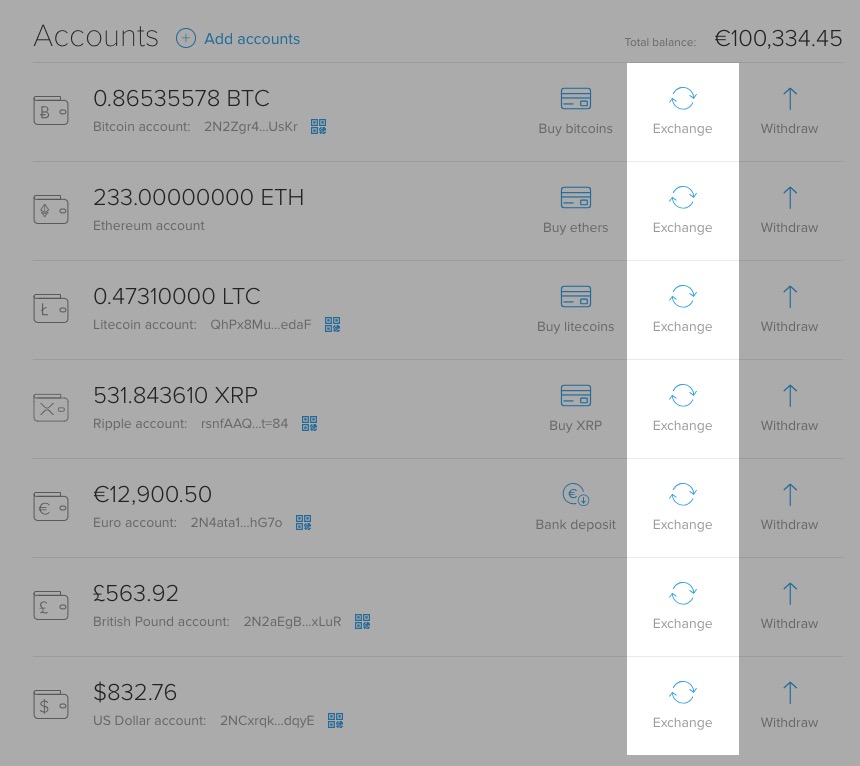 Use our simple currency exchange tool to choose which cryptocurrency you'd like to buy and enter the amount. Please note, we charge a 1% conversion fee for such transactions.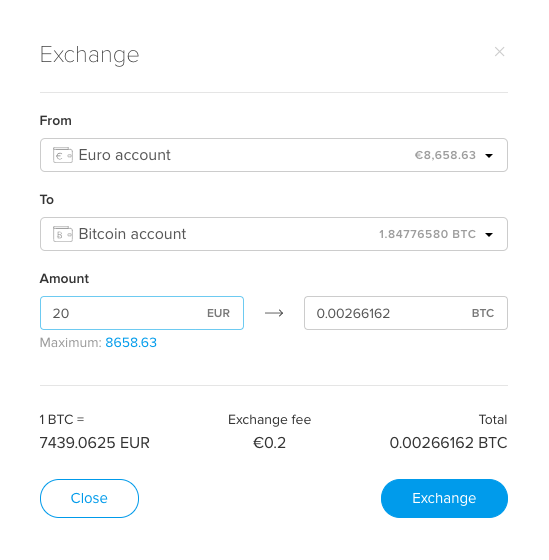 You can press the "Maximum amount" button to automatically calculate how many BTC/ETH/LTC/ XRP you can buy with the funds in your chosen account (fees included).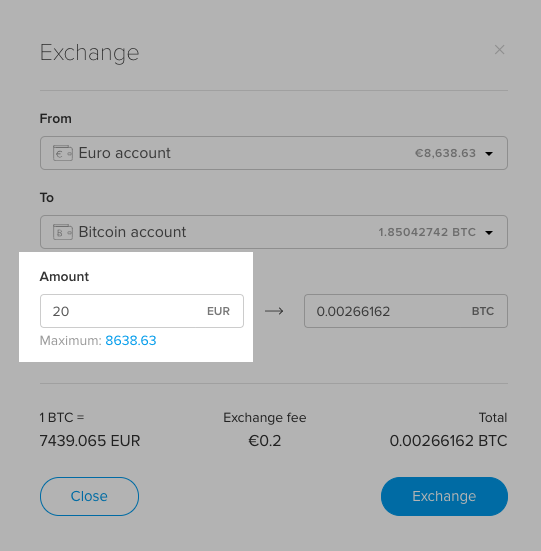 If you have any further questions about the process, feel free to contact our support team.