Send money with Cryptopay iOS app
They say sharing is caring, so why not to share some cryptocurrencies? With Cryptopay app sending money is easier than it ever has been!
Go to the Transfer tab and choose the account you want to send money from.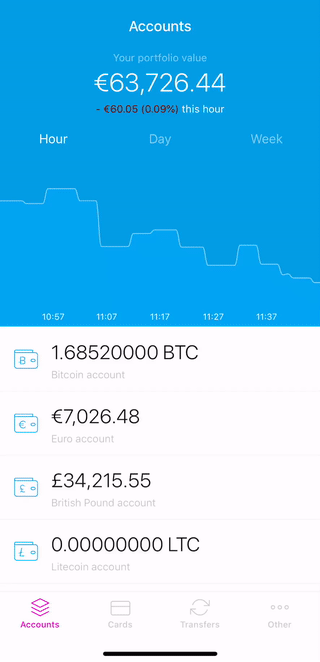 2. Add your recipient's address. You can ask them to copy and send it to you, or you can use our in-app QR-code scanner. Then choose the amount you want to send.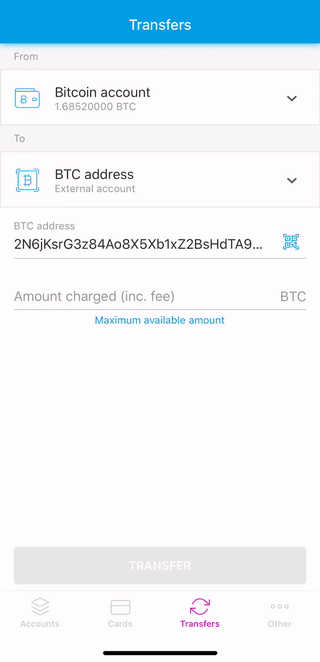 (Please pay attention that miner fee will be charged from the amount you are going to send)
3. There's no such thing as too much attention when it comes to money, so double-check the information and press Confirm if everything is correct.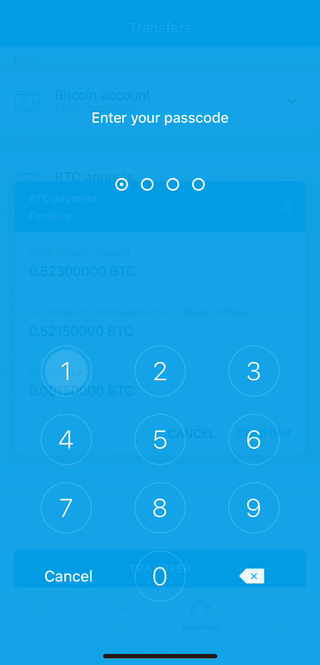 That's it! Fast and simple, safe and sound! You can always check on details of your transaction in the correspondent wallet. If you have any questions regarding our services, feel free to ask our amazing Support team via live chat or email support@cryptopay.me ✨